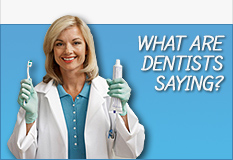 Fluoride Is Poison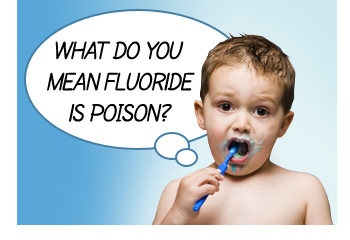 To My Family and Friends,
(especially the ones who have small children and those that suffer with Fibromyalgia)

I wouldn't have put together this web page if I wasn't concerned with your health and safety, and the health and safety of your loved ones. I know we all get crazy emails trying to scare us about everything imaginable, and I am always the last one to believe them and the first one to disprove them as urban legend. But unfortunately this reality is one that has irrefutable science behind it and a shocking truth that I have been compelled to share with everyone I know. The truth revealed here maybe the biggest scientific cover up of our modern era.

Please share this with your friends and family, and spread the word...
What is Fluoride
Let me ask you a few rational questions;

1.) Would you brush your teeth with rat poison if it just might have some kind of beneficial properties as an anti-cavity agent? Yes, I am asking you if you would put a highly toxic poison that was used as rat killer and as insecticide in your mouth and brush your teeth with it?

2.) Would make your children brush their teeth with a toxin slightly less poisonous than arsenic and even more poisonous than lead, even though everyday they ingested some of this toxic substance that would accumulate throughout their body and could cause numerous health problems?

3.) What if there was so much poison in their toothpaste that it would kill them if they ate the whole tube because it tasted like bubble gum; would you leave it in their bathroom drawer or would you keep it locked up with the medicines or toxic cleaning agents?

If you have been using fluoride toothpaste to brush your teeth, you should have answered "yes" to all of the above questions.

Before we go any further, let's look at the definition of Sodium Fluoride and establish the fact that it is a highly poisonous substance.

Here is the definition of Sodium Fluoride that is used in toothpaste to prevent cavities:
http://dictionary.reference.com/browse/sodium+fluoride

sodium fluoride
– noun
a colorless, crystalline, water-soluble, poisonous solid, NaF, used chiefly in the fluoridation of water, as an insecticide, and as a rodenticide.

Dictionary.com Unabridged
Based on the Random House Dictionary, © Random House, Inc. 2010.

Hmmm, there's just something insane about using the words "poisonous solid", "rodenticide", "insecticide", and the "fluoridation of water" in the same definition. Fluorine compounds, or fluorides, are listed by the US Agency for Toxic Substances and Disease Registry (ATSDR) as being in the top 20 of 275 toxic substances which pose the most significant threat to human health.

We have all been brushing our teeth with rat poison and one of the most environmentally damaging toxic waste substances produced by the aluminum and fertilizer industries in America, Sodium Fluoride. We've also been drinking Fluorosilicic Acid (an inexpensive liquid by-product of phosphate fertilizer manufacturering process) in our tap water and cooking with it as well.

Go read the warning on the back of your toothpaste tube.
"WARNING: Keep out of reach of children under 6 years of age. If you accidentally swallow more than used for brushing, seek professional help or contact a poison control center immediately."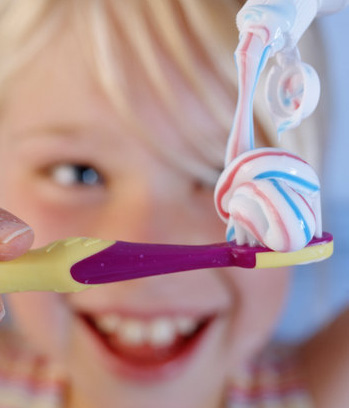 Your toothpaste warning says that if you ingest more than the usual amount while brushing, call the Poison Control Center. That's because fluoride is a highly toxic poison and each tube of toothpaste, even the bubble gum flavored specifically marketed for children, contains enough fluoride to kill a child.
See Chart Here:
http://www.fluoridealert.org/toothpaste.html

When I was a child there wasn't a poison warning label on my toothpaste tube letting me know not to swallow it because it was poison. Back then toothpaste commercials showed a tooth brush just loaded with toothpaste. Back then no one was telling anyone, "Don't swallow your toothpaste". Fluoride was portrayed as perfectly safe to your health in commercials and by government publications. It wasn't until April 7th, 1997, that the United States FDA (Food & Drug Administration) required that all fluoride toothpastes sold in the U.S. carry a poison warning on the label.

In this country we consume highly fluoridated tap water, processed foods and drinks everyday. We consume more than the usual amount we would ingest by brushing our teeth alone. One of the fastest ways to absorb a medicine is directly under your tongue and we hold this poison in our mouths 2-3 times a day when we brush our teeth.

Think about how often your children are swallowing it while brushing their teeth because it tastes like bubble gum. We've been ingesting it for years and it has been building up in our bodies because fluoride is an accumulative toxin.

This toxin is taking its toll on the health and smiles of people of all ages in the U.S., Britain, Canada, and other modernized countries. Dental Fluorosis is a mild form of fluoride poisoning that is the most visible and well-recognized side-effects of ingesting fluoride toothpaste and drinking too much fluoridated water. Dental Fluorosis is a discoloration of teeth that ranges from mild to severe. Whereas dental fluorosis used to impact less than 10% of children in the 1940s, the latest national survey found that it now affects over 30% of children. (Centers for Disease Control and Prevention. (2005). Surveillance for dental caries, dental sealants, tooth retention, edentulism, and enamel fluorosis--United States, 1988-1994 and 1999-2002. MMWR 54:1-43.)



"Fluoridation could turn out to be one of the top 10 mistakes of the 21st century."
Dr. Hardy Limeback
National Research Council, 2006 Review of Fluoride Toxicity




Ask yourself as you explore this web site, "Do the risks of using fluoride outweigh the
benefits if there's a 100% safe, and just as effective, natural alternative?"



Fluoride In The News

"The Hazards Lurking at Home"
By Alice Park Thursday, Apr. 01, 2010

In Time Magazine's article "The Hazards Lurking at Home", fluoride was listed as one of the Top 10 Common Household Toxins. In the article they point out that fluoride is "neurotoxic and potentially tumorigenic if swallowed; the American Dental Association advises that children under 2 not use fluoride toothpaste."

Ash May Hover for Days Over Uncertain Europe
Spewing anew, volcano keeps Europe land-bound and uncertain of long term under ashy shadow, The Associated Press
By SYLVIA HUI and ANGELA CHARLTON Associated Press Writers
PARIS April 17, 2010 (AP)

Excerpt from Associated Press article on the volcano that's erupting in Iceland (about 8th paragraph down):

"With the sky blackened out and the wind driving a fine, sticky dust, dairy farmer Berglind Hilmarsdottir teamed up with neighbors to round her animals and get them to shelter. The ash is toxic — the fluoride causes long-term bone damage that makes teeth fall out and bones break."

http://abcnews.go.com/Business/wireStory?id=10402507





Right now you might be asking yourself, "Is this for real?" "Are there any dentist speaking out about the risks related to the overexposure of fluoride?" Please explore this web site and form your own opinion and educate yourself on the facts about Fluoride.



Continue To: What Is Fluoride and Who Said It was Safe?